One of the most interesting trends in cord cutting this year is the resurgence of over-the-air TV and new tools to make the most of it.
Over-the-air DVR maker Tablo, for instance, recently launched a new two-tuner model, and has several other products on the way. Plex recently took its own DVR service out of beta with live TV feeds and more tuner support, and tuner maker SiliconDust is working on a DVR service as well. Device makers like Amazon and Roku also seem to be inching toward full-blown DVR support in their smart TV products, which already offer time-shifting of live antenna TV.
While it's great to see so much antenna innovation, there are other ways to watch broadcast TV on your own schedule, ones that don't demand making an up-front investment in new hardware. Before you dive in with a product like Tablo, Plex DVR, or TiVo Roamio OTA, consider the alternatives.
Hulu + CBS + PBS: Doing the math
The most obvious alternative to an over-the-air DVR box is a subscription to Hulu, which offers new episodes from ABC, Fox, and NBC the day after they air. Hulu's on-demand service costs $8 per month with ads, or $12 for a mostly commercial-free experience, and is available on pretty much every streaming device.
This still leaves you without current CBS programming, but you can add many of those shows with a CBS All Access subscription, which includes both a live network feed and on-demand episodes the day after they air. CBS All Access costs $6 per month with ads, or $10 per month for a plan that mostly excludes them. Like Hulu, CBS has apps on all the major streaming TV devices.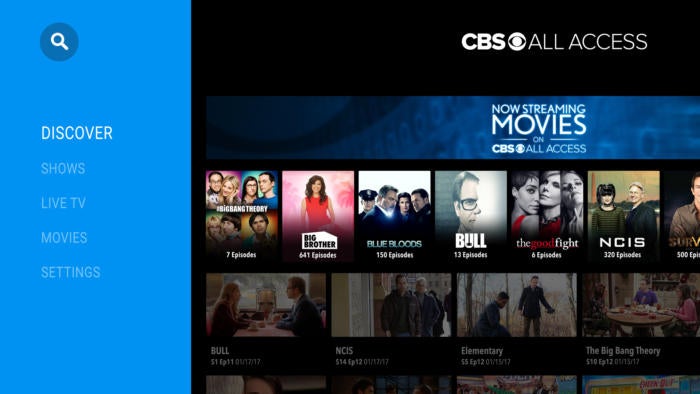 As for PBS, many new episodes are available for free through the PBS and PBS Kids apps on streaming devices. Some local stations also offer an expanded catalog through a service called PBS Passport, which requires a minimum $5-per-month donation.
These services do have a few catches, though: For the ad-free plans, some shows still have commercials due to contractual obligations. And with CBS All Access, several shows—including Big Bang Theory—only offer a random selection of episodes, rather than all the most recent ones. You also won't be able to watch sports or any other live programming on ABC, NBC, and Fox through Hulu's on-demand service.