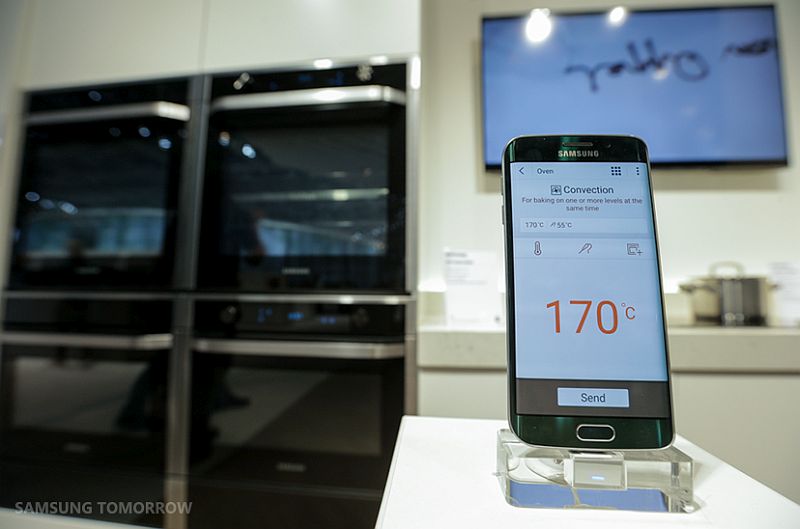 When Synaptics last week unveiled its ClearForce pressure-sensitive touch solution for smartphones, it was clear that we may soon start seeing Android handset OEMs featuring the technology in upcoming flagships. Now, a new piece of information coming from China (via Weibo) claims that Samsung may use Synaptics' ClearForce pressure-sensitive touch solution for its next Galaxy smartphones, specifically, the Galaxy S7.
In a Weibo post (first picked up by 9to5mac), the source from China adds that Samsung has partnered with Synaptics for the ClearForce technology and claims that the technology may be used in the Galaxy S7. The post also shares an image which has text in Chinese and is majorly lists some of the hardware details of the pressure-sensitive touch solution which may be used by Samsung.
According to Synaptics, its new ClearForce solution would allow handset manufacturers to offer interfaces which can differentiate between speed scrolling, zoom, gaming, and text or even allow performing certain functions such as photo editing by applying variable force with a finger or stylus. The company had announced that it expects the new touch controller to ship with force-enabled smartphones in early 2016.
The move towards pressure-sensitive displays is arguably a reaction to the integration of 3D Touch technology by Apple on the new iPhone 6s and iPhone 6s Plus. 3D Touch allows the iPhones to differentiate between a quick tap and a long press and triggers actions consequently.
Apple may have garnered all the eye-balls for its 3D Touch feature present on the new iPhone 6s and iPhone 6s Plus launched last month. Though, there is no denying that Huawei however was the 'first' to debut the Force Touch pressure-sensitive touch technology on smartphones with its Mate Ssmartphone at IFA.