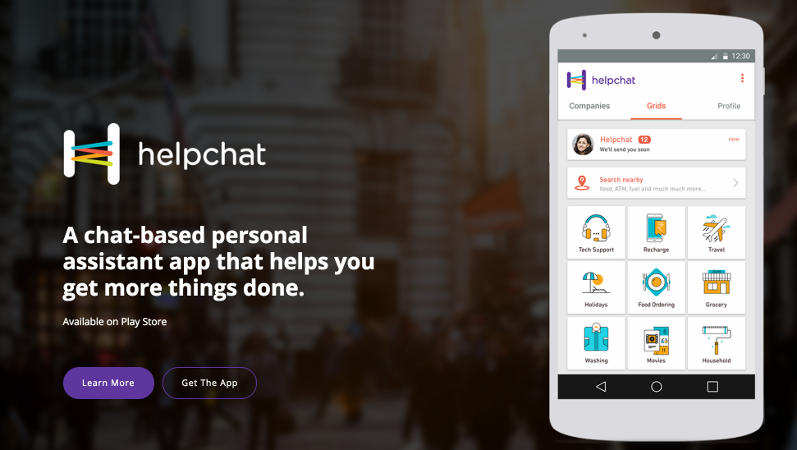 Bengaluru-based Helpchat, a chat-based personal assistant app with operations in Delhi, Mumbai, and Bengaluru, reportedly laid off around 150 employees on Saturday.
Following news reports, paired with a social media backlash by disgruntled employees, Helpchat founder Ankur Singla published a blog post on Sunday explaining the reasons for the layoffs – primarily due to a change in business model from a consumer complaint resolution platform (Akosha), to a personal assistant app.
Helpchat has also downsized its work-from-home program for chat experts. Singla writes that they were struggling to bring accountability among their work from home chat personnel. "Everyone says that failure teaches you more than success but it's never pleasant while you are in the middle of it," He wrote.
Ex-employees have taken Helpchat's Facebook page to vent. One of them asks why employees were sacked after being appointed in August, and why work from home employees were not evaluated on performance while being laid off.
"As we evolved, there were 2-3 teams from the earlier model (call centre, quality etc.) who we tried hard to scale up and help become relevant within the new reality of the company. We were able to do that for almost half of the people, but that still left some others who couldn't make the cut." Ankur wrote on his personal blog.
A spokesperson at Helpchat declined to comment on the exact number of layoffs, but said that reportsthat they were running out of funds were unfounded. Helpchat had said that it had 600 employees when it acquired hyperlocal discovery platform Niffler in late September, adding 30 personnel from the Mumbai-based startup.
Founded in 2010 by Ankur Singla, Vishrut Chalsani, and Vishal Pal Chaudhary, Helpchat has raised funding of $21.2 milllion (roughly Rs. 137 crores) so far from Sequoia Capital and The Morpheus.
Helpchat's app has over half a million downloads on Google play, and a 4.5-star user rating. Singla writes in his blog that Helpchat has grown by 30X in the last 6 months.
Some of the other leading players from India include Russsh, Haptik, and Lookup, and GoodService. There are over 46 Indian tech startups in chat-based mobile personal assistants space, according to startup data tracker Tracxn.